Montana's spring is basically winter-lite. It was still snowing went we went out yesterday, though luckily the storm dissipated before reaching our location. Thankfully, the weather app tells me it should be getting a little warmer now. That means we can finally start properly heading out to explore the world without big wool jackets and survival packs.
As I just mentioned, yesterday we packed our bikes, the dogs, forty-seven bottles of water, a few Bobo's Oat Bars, and headed to some mountains not far from where we live – which is what anyone through the entire western side of Montana can say about mountains, really.
Levee, our cattledogshepherdmix, is overly-nourished. (She's fat.) She doesn't eat a lot, but she has slowly packed on the pounds over the years, especially when she didn't have a fenced pasture in which to lay around. Because both Wicket and Levee graze, there's no restricting her food intake, so the only way to combat her chubbiness is to exercise her. That is not why we took her along yesterday, it's not why we do anything with her. However, it's a perk.
It didn't take long, maybe two minutes, before she started struggling to keep pace with a normal riding speed. Meanwhile, Wicket was having a blast running in front of me, turning from time to time to make sure I was keeping up with her. On the way out, Brian rode with Levee; on the way back, I rode with her. At one point I was concerned I'd fall over because I had to go so slowly. So, in the end, we had to put the bikes back on the truck and hike instead.

We took bear spray because bears are real. Also, it's the time of year when the very real bears emerge with their cubs, who you are not allowed to look at, or you die. It's also nice to think it could stop a wolf, coyote, or mountain lion from eating you. It was comforting to know we had that, along with a small pocket knife, for at least some protection, especially when we came across fresh predator poop and wolf/coyote tracks.
Next weekend looks nice. We may return to the mountains or head somewhere new. Wherever we go, I will attempt to share better pictures. The ones on this post were taken with my ancient iPhone, since my giant camera is too bulky and fragile to bike with. We have a GoPro Hero8 Black on the way, which should be here in time, so you may get some video as well.
Bonus pictures: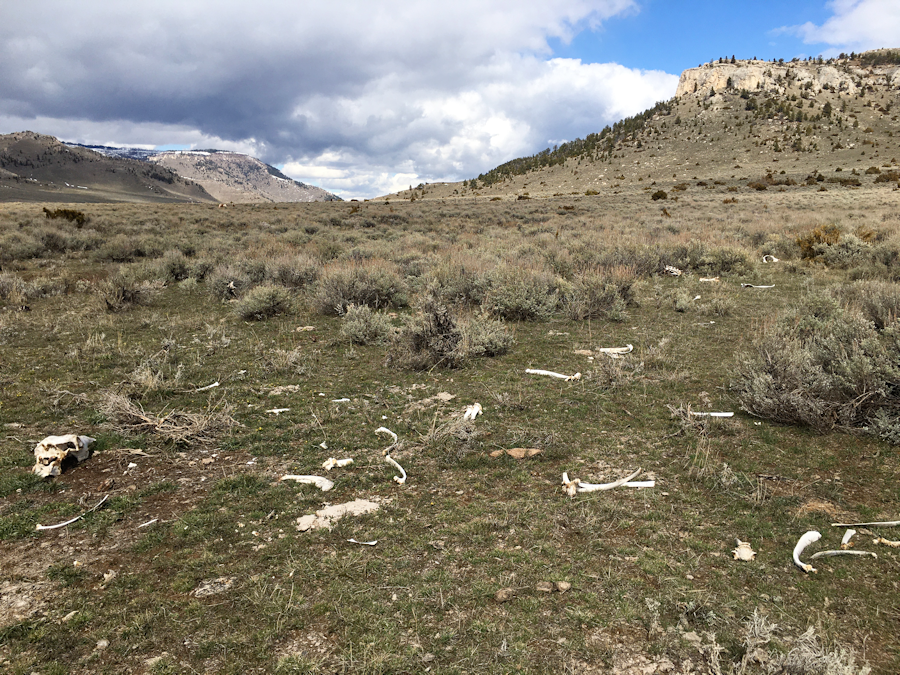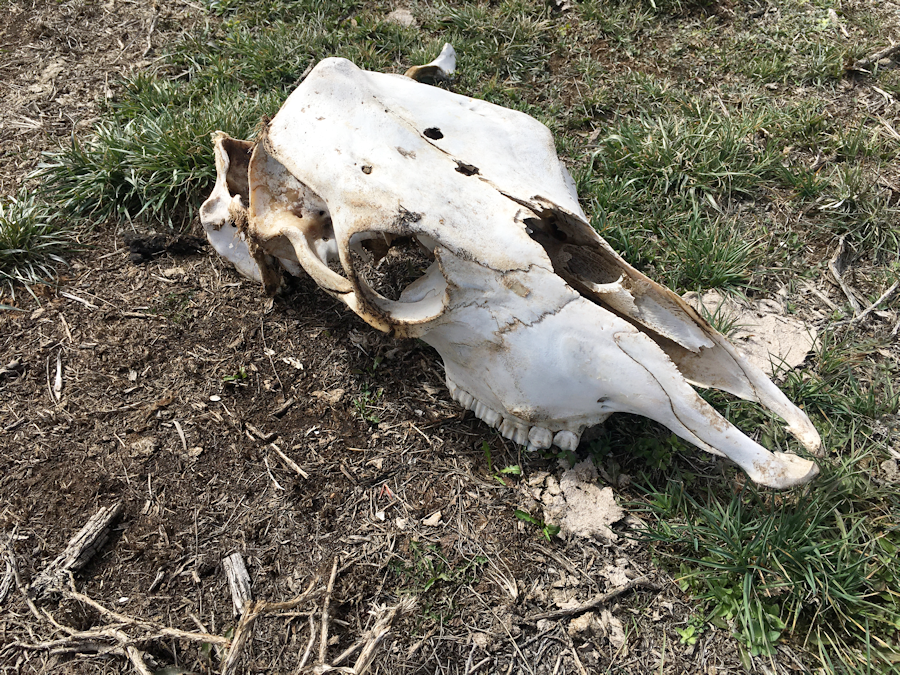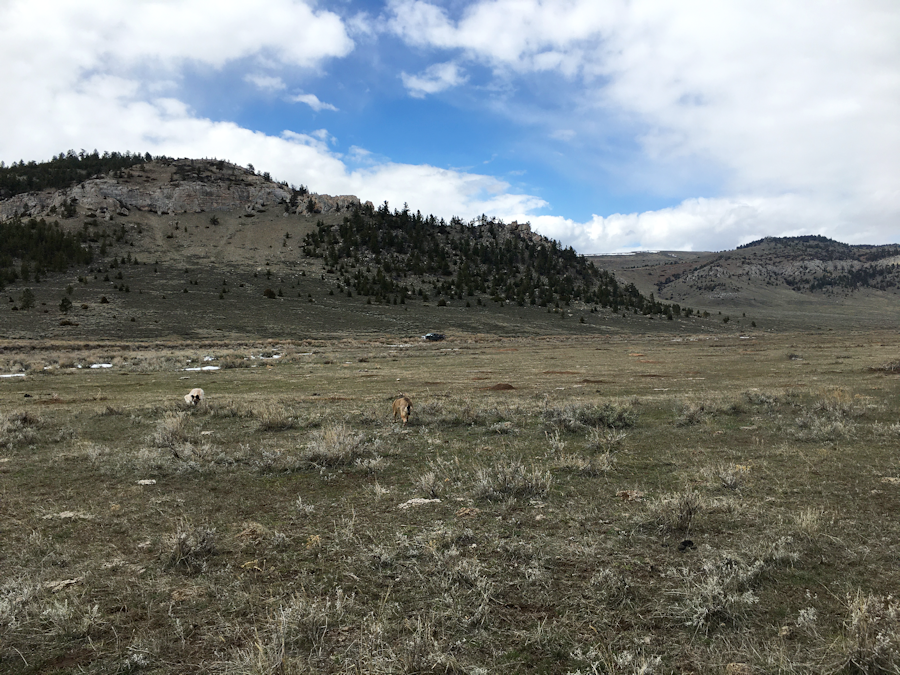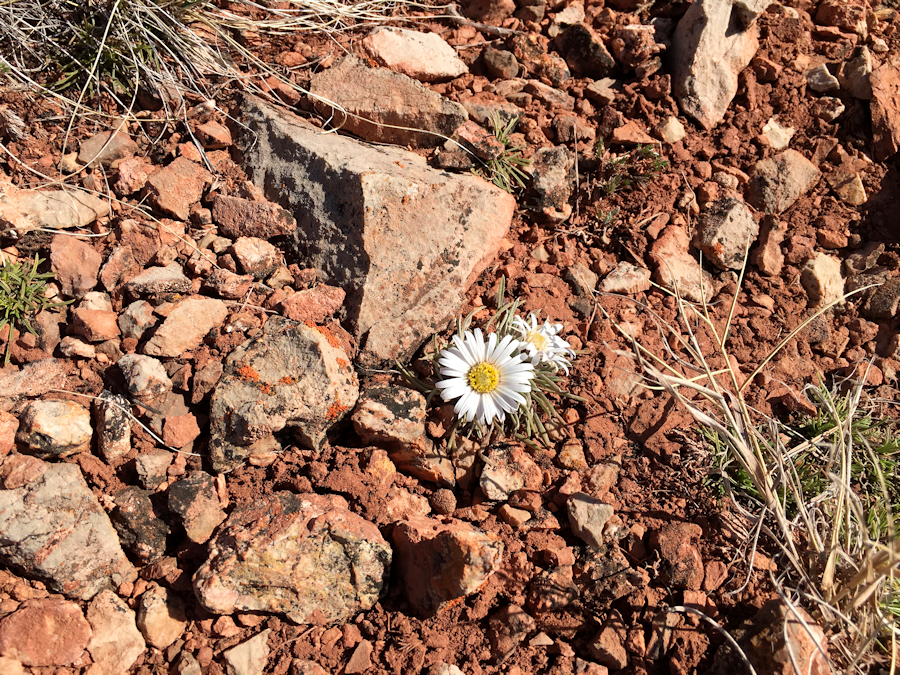 Title From:
The Railroad
by Goodnight, Texas