If You Get Lost, You Can Always Be Found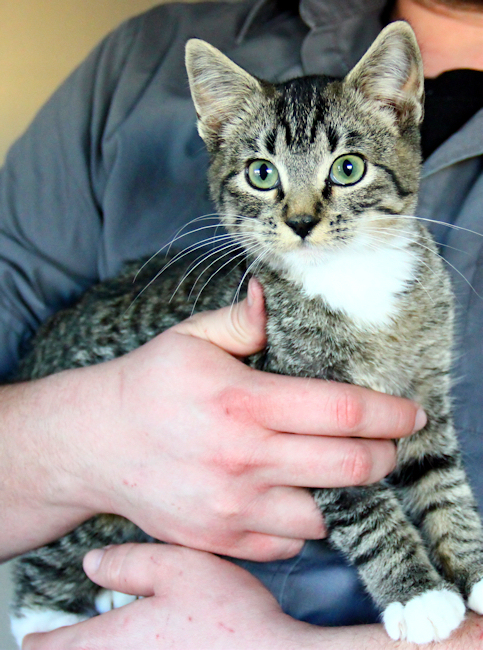 I saw the dark, long-haired cat sitting in the middle of the back pasture. I always think of that particular cat as a female because she has an extremely long tail, which reminds me of Stitch's, the little kitten who showed up the day after Reyka was put to sleep. His tail would swing up over his back and touch the top of his head when he was excited. I like to think of the dark, long-haired cat as his mom. She was sitting, upright and proper, in the crunchy, sun-bleached grass, staring at the house. It's unusual to see her sitting anywhere. Normally she's running, her body low to the ground, her long tail streaming out behind her. When I noticed her, I decided to put a can of wet food and a bowl of dry out on the porch. I knew she'd run as soon as the lock clicked but I didn't care. If she wasn't going to eat it, the raccoons would get it later.
I know someone out there, four years from when I post this, is going to want to tell me I shouldn't feed raccoons. Too bad. I like raccoons and they're not going to break into anyone's cabin and eat their faces, so I don't feel any worse about feeding them than I do feeding the 3,247 cats that come around.
As expected, as soon as I opened the door, she was gone. I didn't even see a trace of her running around the barn or into the long grass of the neighboring field. Of course, I was distracted. As soon as I opened the door I realized I'd knocked Pickwick out of the way, pushing his angry, fluffed, growling body toward the stairs. Normally he'd spin around and start trying to make his way into the house, rubbing his orange fur against my black pants. This time he stayed, hunched and puffed, eyes locked on Muggabee.
Muggabee was back! It has been more than two months since I last saw him. I can't describe my feelings upon seeing him now. I almost thought I imagined him there for a moment. For weeks and weeks, I would look out the window every time I passed by. Then, as the probability that he'd never return became more likely, I'd look every other time, then less. I never stopped looking entirely, but I did stop expecting to see him. There were nights I cried, thinking about how sick he looked, wondering if there was something I should have done. I missed him.
I'm so thankful he's back. Hopefully he'll be returning more often. I don't know where he's been but he looked so much better than the last time I saw him, albeit a bit skinnier. His fur was smooth and clean and his eyes were dry. If he doesn't come back, at least now I know he's likely with someone else, or at the very least, alive.
Note: The picture at the top is not Muggabee, who you can see here, it's Stitch. Stitch was named by, and lives with, one our vet's assistants.
Title From:
Home
by Phillip Phillips