These Here Are My Desires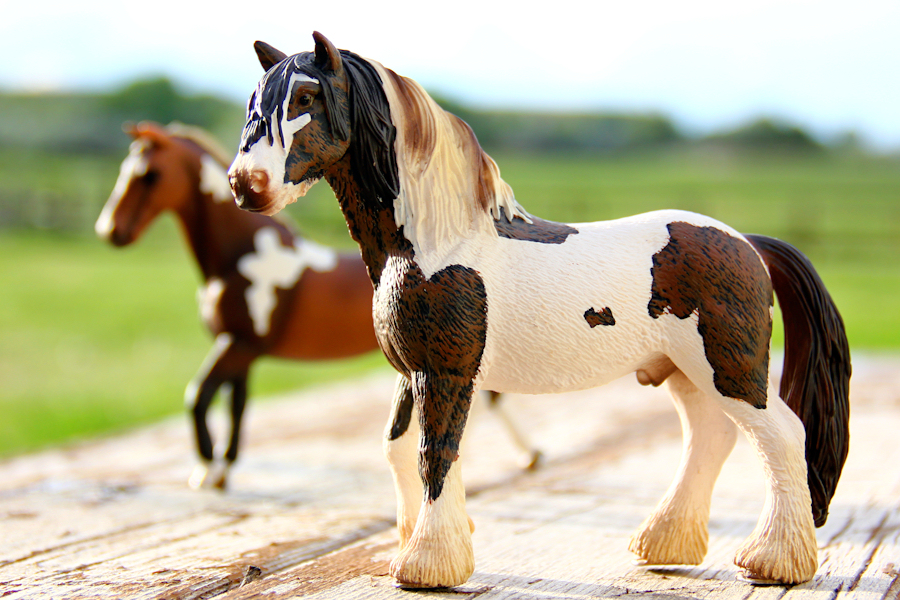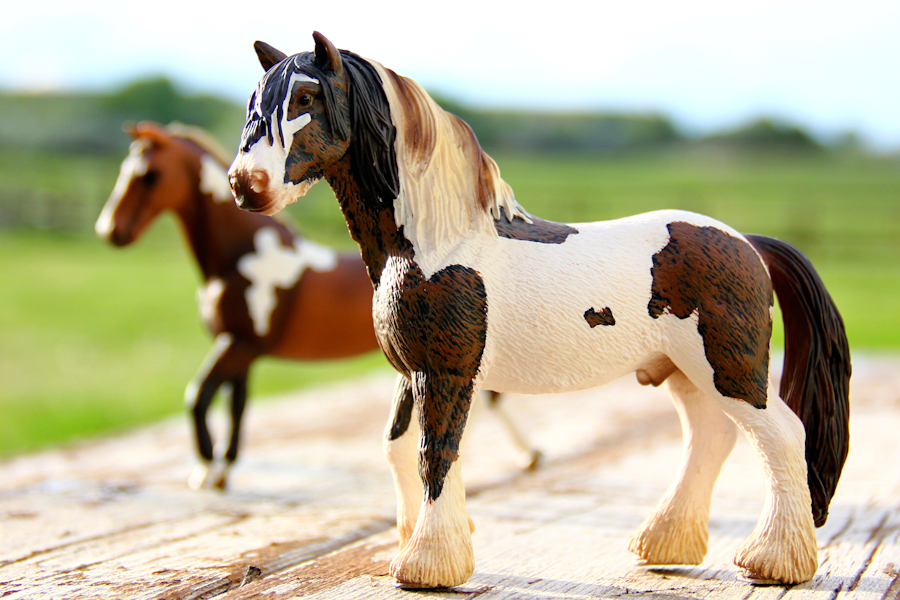 When Brian stops anywhere he will always text, asking if there's anything I want. My reply is usually, "Yes, horsies!" Sometimes it's "Yes, his irks," because the more predictive my phone gets, the lazier I get. Sometimes I don't even look at the screen, I just tap around near where I believe the letters are and hope for the best. We have a rule against correcting auto-corrects though, so whatever comes out has to stay, which is how things like "You ruined of schillings with trucks to stop it!" and "You're so graphic with the teddy grahams," get captured and sent to the whole family.
Today Brian surprised me with a couple his irks.
When I took them out of the bag my first comment was "HUOUH!" I don't know how to spell a gasp, sorry. My second comment was "Wow, they're shod! That's really detailed." My third comment was "Buhhhm," which is why I don't talk to people, followed by "Oh my, that's really detailed."
If I didn't despise dusting, I'd collect every horse.
They're Schleich, and can be found here (Amazon) or here (Tractor Supply).
Title From:
Roll Away Your Stone
by Mumford & Sons