I Know You Want to Know But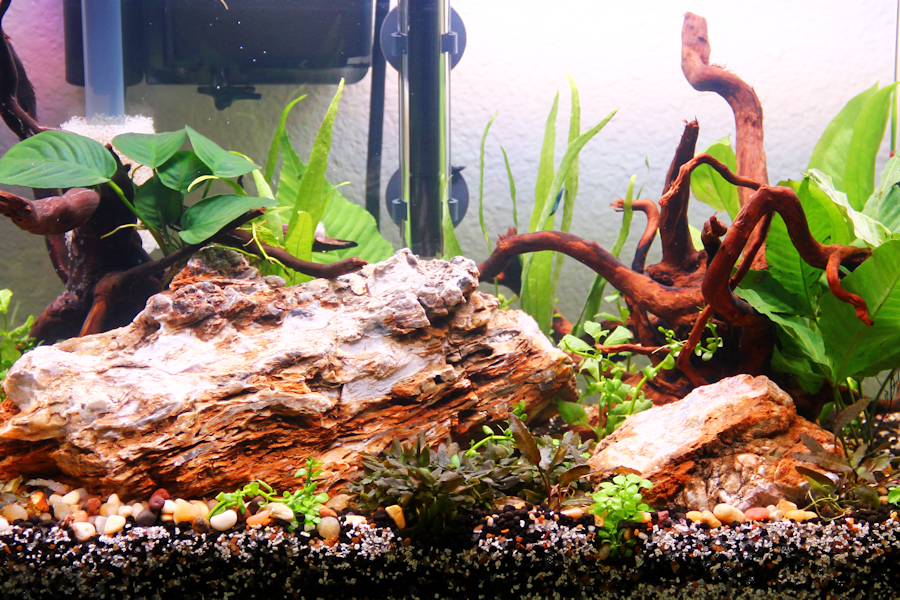 Our new aquarium light arrived.
It brightens everything up, as it's supposed to do, you know, being a light. I'm sure the plants love it. However, I do not.
It's pretty. The top is aluminum, and the legs are clear acrylic. The aluminum gets toasty, so it's best used somewhere that air can circulate around it freely. Don't shove it into a hutch cubby or something. Or do. I'm not your mother.
The light itself sits at a set height of approximately four inches and reflects strongly off the top of the water as multi-colored, making it difficult to view into the top of the aquarium at all, and it reflects onto nearby surfaces with whatever color light is close by. You can see it in the photo above if you look at the upper left corner.
But the part that irritates me the most, and it's my fault for not paying attention to the construction in photographs, is that there is no on/off switch. I knew there wasn't a dimmer, but I didn't expect to have to unplug it every time I wanted to turn it off. There is a break in the cord, so you don't have to unplug it from the wall directly. That's nice, if you're like the average person and attempt to conceal your plugs/wires/outlets, which would otherwise make that quite a feat, but it's still an inconvenience.
We're going to use it, mostly because returning things can be quite a hassle, and there is "up to a 50% restocking fee." I like how they say "up to" like it's not always 50%. But it's extremely unlikely we'll ever purchase another. Nought percent, if I'm being British. Our experiences with the ONF lights have been great, and we would have stuck with them except the next size up, The Flat One, was too large to rest on the walls of our tank, and the next size up was a hanging version, which we cannot do here.
What's done is done. If you're in the market for a tank light, this would not be my recommendation, but you're the boss of your life, do as you please.
Here are a few pictures of the shrimp, or one of the shrimp anyway, who have finally begun to emerge from their huddle in the corner.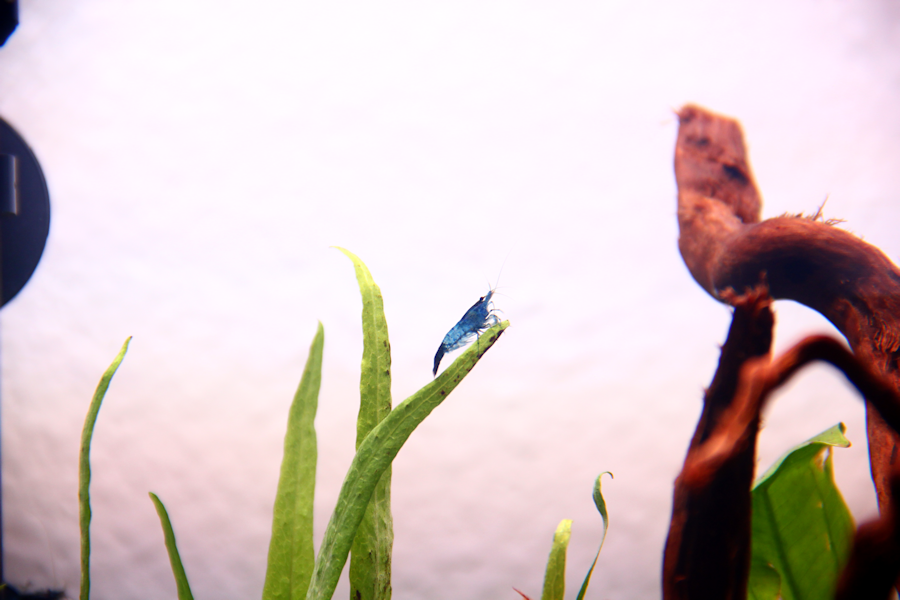 Title From:
Into the Valley
by The Dead South