Falling in Love in the Setting Sun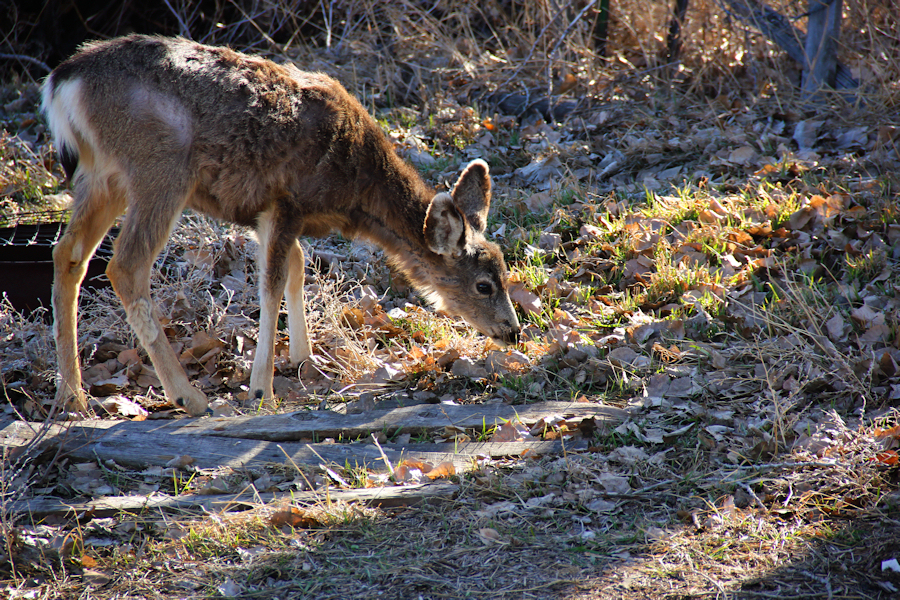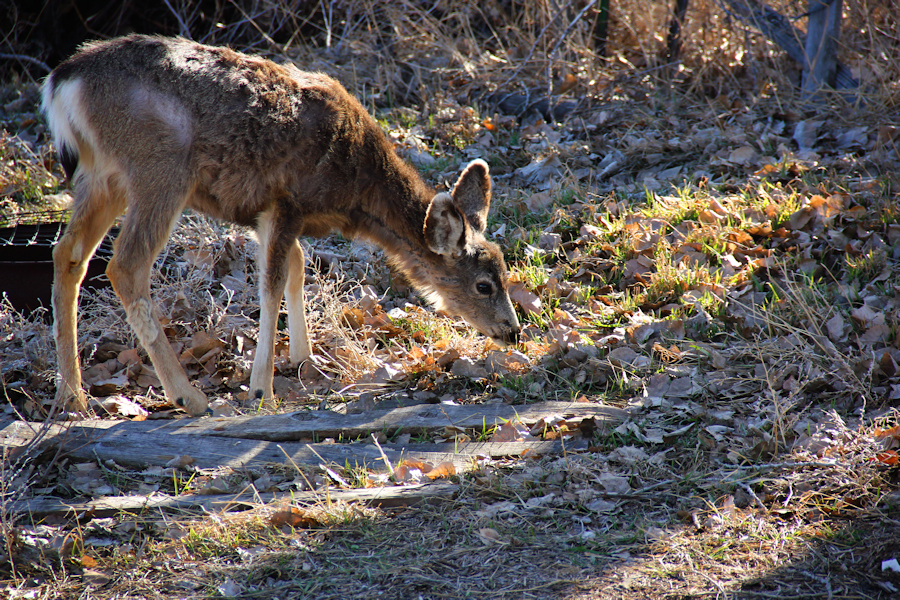 There is a group of mule deer here whose numbers are between 17-20. They'll often wander through our back pasture in small clumps. Yesterday six or seven of them decided to rest by a shed that will eventually become our goat barn. I've taken dozens of photographs through the windows, trying not to disturb them, but yesterday I decided I'd had enough of the distorted images and I opened the back door.
Slowly and quietly over a period of ten minutes, I worked my way outside without startling them. Sitting on the step with a warm breeze blowing in the early evening sun, while the mangy deer lounged nearby, was beyond exciting. I have probably repeated "I sat with wild deer!" to Brian no less than twenty times. Incredibly, in the half hour I spent with them, I didn't get a single good picture.
Title From:
Tell the World
by Eric Hutchinson